Prices Garage for Mixed Fuel Removal
Prices Garage uses the best equipment for restoring cars that have had the incorrect fuel put in by accident. Don't worry, you are not alone!
100's of people a month put the wrong fuel in their car and reports show that it is most common when people change their car as they are used to putting a particular fuel type into their car.
Prices Garage recommends that (if you have not do so already) do not to turn your engine on.
The problem is less serious when diesel is pumped into a petrol engine. If less than five litres is used, the rest of the tank should be filled with petrol and the car will run as usual.
Prices Garage is well versed at resolving this problem and can help you get back to normal driving quickly and without hassle by using specialised equipment to removal the fuel and fix any issues that may have resulting from your little mistake.
We do all this for a price to suit all pockets so just call today to see how little it will cost for us to help YOU!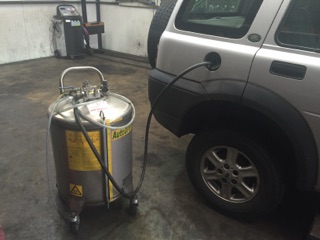 Call David Today
The work is Exceptional, The prices are astounding!